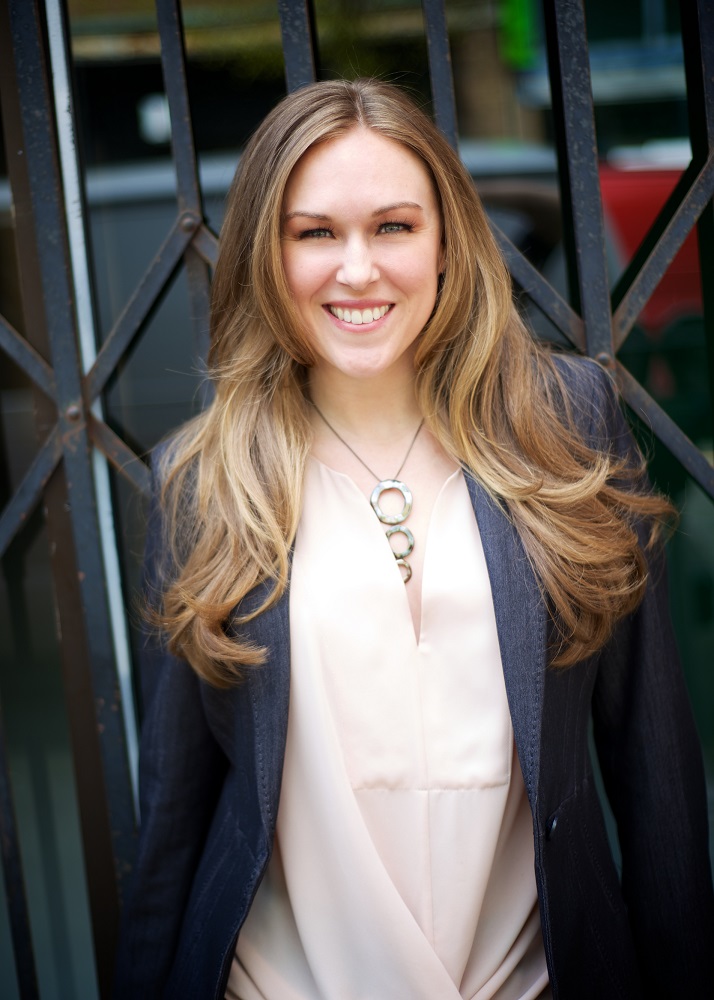 Constance Lynn Hummel, MA, RCC, CCC, APC

Psychotherapist, Leadership Coach, Speaker & Trainer
Over the last decade I have combined my background in the corporate world and entrepreneurship, with my education as a Psychotherapist, Leadership Coach and Trainer to create a confidential space where change makers of all genders and sexual orientations can compassionately explore themselves, their purpose, and their role in creating a better future. And then we follow it up with a dose of brave and strategic action!
I offer personal and professional development opportunities for leaders on all paths. My clients are entrepreneurs, executives, creatives, community leaders and inspired action-takers (or those that want to be). Essentially, I work with people who are here to leave their mark and make a positive difference in the world. If this sounds like you, one thing I know for sure is this – you have a vision and you know how to get things done. However, even those blazing a new trail can get stuck, spin their wheels, and need somewhere to turn for support and strategy. You often can't see the picture when you're standing in the frame.
To support you in your goals, I have a Master's Certificate in Values-Based Leadership from Royal Roads University and a Master of Arts degree in Counselling Psychology from Adler University. I am a Registered Clinical Counsellor (#4009), a Canadian Certified Counsellor (#1828), an EMDR Certified Therapist, and an Associate Power Coach with special focus on Executive Coaching, along with running three of my own businesses. All of this to say, I understand the highs and lows, the struggles and celebrations that come from taking risks and dreaming big, and the discipline and boundaries needed to create life on your own terms.
I'm also a Certified Daring Way™ and Dare to Lead™ Facilitator and facilitate The Daring Way™, Rising Strong™, and Dare to Lead™ curriculum based on the work of Brené Brown. This work creates a perfect platform to explore the common roadblocks for even the most successful people – shame, fear of vulnerability, self-limiting beliefs, perfectionism, or worry that underneath all your success and achievements, you're still not enough…
Together, you'll discover how to:
Step into a leadership role in your life and work
Uncover and align with your values and goals
Establish authentic, fulfilling connections
Create and maintain boundaries with yourself, others, and your work
Learn healthier and more effective ways to manage your stress or recover from professional burnout, and
Find joy while doing it!
If you're tired of feeling lonely at the top or you're ready to get out of your own way, I invite you to give me a call at 604-353-3535 or email me at connect@constancelynn.com
Education and Certifications:
Royal Roads University – Master's Certificate in Values-Based Leadership
Adler University (Vancouver Campus) – Master of Arts in Counselling Psychology (1100 hr double clinical practicum)
University of Victoria – Bachelor of Arts – Psychology
Coaching and Leadership International – Associate Power Coach Certification (Executive Coaching)
Certified Daring Way™ / Dare to Lead™ Facilitator – based on the research of Brené Brown
EMDRIA – EMDR Certified Therapist
Ochs Labs – Certified Advanced LENS Neurofeedback Practitioner
Trauma of Money – Certified Trauma of Money Facilitator
Awards:
2021 – Private Practitioner Award for Excellence – Canadian Counselling and Psychotherapy Association
2020 – Canadian Counsellor Leadership Award – Canadian Counselling and Psychotherapy Association
2019 – Gold Alumni Award – Adler University, Vancouver Campus
Board Positions:
Research Ethics Board Member – Adler University, Vancouver Campus
Director-at-Large – Canadian Counselling & Psychotherapy Association: Technology and Innovative Solutions Chapter
Committee Member – BC Association of Clinical Counsellors: Editorial Advisory Committee
I am also the Founder at The Business of Helping providing business coaching and training for therapists, counsellors and wellness professionals, and also the Co-Founder of The Westland Academy of Clinical Sex Therapy and Westland Therapy Group. Past experience includes Business Mentor with the Women in Leadership Foundation, Strategic planning and HR oversight for PeaceGeeks non-profit, and Internal Audit Compliance for BMO Bank of Montreal.